Residential & Business Building, Dimitrija Tucovića 28a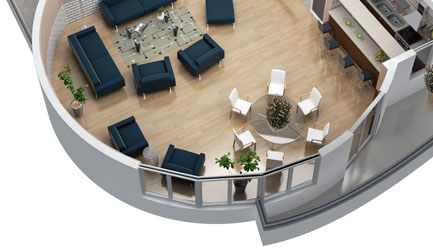 Residential and business building, with the structure 2 cellars + ground floor + 6 floor + roof floor, and total area of 8577 m2, is intended for the buyers that request true quality of living and working. The building is angular and walled-in on one side. In shaping of the building modern architecture expression and modern building materials were used.
The building has underground garage on two Floors with 63 parking places. Access leads over ramps from Dimitrija Tucovića Street. The building has two entrances, one from Dimitrija Tucovića Street and the other from Igmanska Street. Business are is planned for the ground, first and second floor. On the second floor there are 4 business apartments with the area of 18.00 m2 to 25.00 m2. It is designed that the building has 46 residential units, with various structures and areas - from one-room to three-and-half room apartments, from 25.00 m2 to 138.00 m2.